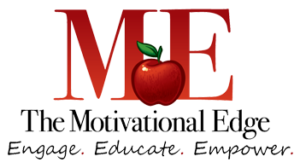 Social Enterprise Entrepreneur Revolutionizes Educational Landscape
with a Unique Fusion of Cultural Arts, Academics & Fun
 
(Miami, FL) Educator and entrepreneur Ian Welsch MS.Ed knows how to motivate students to succeed! For 15 years, he has been helping thousands of young community members conquer their limitations, breakdown borders and rise above expectations.
From his start as a public school educator in Miami-Dade County, to forming a private tutoring company, to launching his dynamic learning platform, The Motivational Edge, Welsch continues to revolutionize the educational landscape with a unique fusion of cultural arts, academics and fun, while utilizing a social enterprise model, truly making him an entrepreneur working for the greater good of our youth and those in high-at-risk areas.
In 2008, with the success of his tutoring company, Welsch launched The Motivational Edge, a youth development agency that offers urban youth a constructive, engaging learning environment using the arts to inspire academic achievement and personal development. The organization offers students a safe place for self-expression and growth, while ensuring they receive the academic assistance they need. (Tutoring is mandatory for students underachieving academically. Participation in music and arts programs must coincide with academic achievement.)
"The Motivational Edge's programs work because we listen to what the youth want and need. Most times, we can motivate children just by simply asking them what it is that excites them, and then providing that outlet, experience or activity for them." says Welsch
As more professional artists and innovative-minds join The Motivational Edge, Welsch continues to test and refine his teaching methodologies and approach. "I have experience creating academic-based curricula, but I had to tap into the expertise and lived experiences of others to produce the award-winning and nationally recognized programs we have today at The Motivational Edge."  Welsch and his team's positive impact continues to grow daily. In 2016 alone, partnerships and service sites have more than doubled, now serving students in Juvenile Detention Centers, Homeless Shelters, Foster Group Homes and within several City Parks. This year also saw an expansion outside of South Florida's home base, as the Department of Children & Families SunCoast Region worked with The Motivational Edge to expand its popular Art of Creative Writing & Lyrical Expression, and Urban Arts Expression programs to the Tampa Bay Area, in hopes of empowering a whole new community of youth.
The Motivational Edge is partly funded through grants and contributions, similar to most nonprofits. However, they have created a unique social enterprise model to promote sustainability of current programming and growth to other communities both near and far. Essentially, the agency secures service contracts and fee-for-service agreements with other individuals or entities.  The net-revenues from those arrangements are reinvested into the community for Prevention-Based Programming in schools, homeless shelters, community centers, parks, etc., generating scholarships for students' in-need of financial assistance.
With a united, growing team and collaborative mentality, there's no telling what Welsch and The Motivational Edge will achieve next on their mission to transform the lives of today's youth.
About The Motivational Edge
The Motivational Edge is a 501(c)(3) youth development agency that uses culturally relevant arts as a motivational platform to inspire youth toward academic achievement, increased self-confidence and the building of essential life skills. Using the arts as a motivational and learning platform, ME impels students who are underachieving toward desperately needed academic instruction. The youth currently served by The Motivational Edge are walking testaments that the arts are an extremely powerful learning and healing tool. www.TheMotivationalEdge.org.
Youth statistics and testimonials available upon request
###