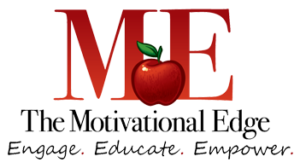 For Immediate Release
 
 
Students of The Motivational Edge Showcase Art, Music & Spoken Word
August 11th, 2015 (Miami, FL) – The Motivational Edge is proud to present its annual Music & Art Student Showcase. The evening will include drinks courtesy of Premier Beverage, bites available for purchase through Empowered Youth's Vibe 305 Food Truck, raffles and most importantly, a celebration of local talented youth. Enjoy several types of performances including dance, spoken word, singing and group instrumentals. Also on display and available for purchase will be an entire gallery of one of a kind art masterpieces created by our very talented students.   These students will surely amaze you as they showcase how hard they've been working to perfect their skills. 
Many of the presenting students come from the Irie Foundation Allapattah Music and Literacy Center through our Lyrical Expression and Audio Recording classes, which is available to them because of a generous grant from the James S. and John L. Knight Foundation.
Current sponsors include: McCormick Place Downtown Miami, Center for Social Change, Irie Foundation, Premier Beverage, theAOinsight, Car2Go, Miami-Dade County Department of Cultural Affairs and Embrace the Esquire. If you are interested in participating as a sponsor, contact Adriana Oliva at theAOinsight@gmail.com.
The Motivational Edge Music & Art Student Showcase is offered with support of the Miami-Dade Department of Cultural Affairs, the Cultural Affairs Council, the Mayor, and the Miami-Dade County Board of County Commissioners. 
 
What: Music & Art Student Showcase
 
When: August 13th, 2015 / 6pm – 9pm
 
Where: McCormick Place Downtown Miami / 111 SW 3rd Street, Miami FL 33130
 
Who: Students of The Motivational Edge & Irie Foundation Allapattah Music & Literacy Center, Community-at-large
 
Why: To show support for the arts and our youth's community.
 
About The Motivational Edge
The Motivational Edge is a 501(c)(3) youth development agency uses culturally relevant arts as a motivational platform to inspire youth toward academic achievement, increased self-confidence and the building of essential life skills. Using the arts as a motivational and learning platform, ME impels students who are underachieving toward desperately needed academic instruction. The youth currently served by The Motivational Edge are walking testaments that the arts are an extremely powerful learning and healing tool!