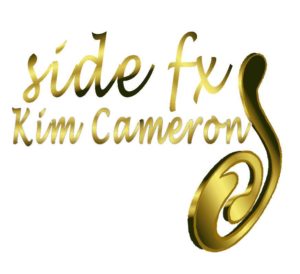 Naturally Yours – Newest Album
Off the heels of a successful year, Kim Cameron & Side FX, went back into studio in-between their residency in Miami and European travels and recorded several new tracks for an upcoming album Naturally Yours.
The prelease at the end of 2015 called 'Falling Stars,' caught the attention of the UK's Wideboys. Working with Kim, they delivered a powerful remix that garnered a number one spot on several US DJ Charts, and airplay on over 35 European radio stations, a UK media tour and Top 100 on the US BDS chart.  
As 2016 kicked off, 'Windrunner,' was released with Germany's own George Whyman's remix.  It also hit #1 on several DJ Charts, accompanied by a music video which was shot on the island of Saint Barth's and features one of the island's Top wind surfers.
But You is the third formal release, which begins with a chunky distorted guitar that immediately gives your ear the need for more.  Chicago's #1 dance station has already put it at the top of its rotation. Reviewers have already said "embraces and enhances the sounds and styles we've come to know and love in popular music."  
It Starts Raining and Wanna Go have a Beach Boys harmony flavor against hip hop beats and lyrics that make you want to grab the hand of your significant other.  Both incorporate nature elements including raindrops and even a dolphin call.
The last singles on the album: One Kiss, Moon on the Water and Adulting, were unplanned singles, but have the strongest deep house flavors on the album.  "There was something about this one night…the full moon was out, the words just started flowing.  The melody drove itself to the chorus," Kim says about Moon on the Water.  "One Kiss is all I need to know for now," is a simple but powerful lyrical hook in One Kiss.  A progressive house mix by Hollywood's Robert Eibach adds the right flavor to those who love dance.  Adulting is a playful cross between house and deep house music.  The lyrical content is fun and not meant for the average listener, where subtly is the key.
About Kim Cameron & Side FX
Kim Cameron and Side FX is a high-energy, two-time Top 20 Billboard chart-topping dance band whose music has hit Billboard Dance Club, Hot AC, AC, College Music Journal, AAA, DJ Times, and FMQB music charts. Kim's music is played across the US, Canada, UK and Australia, and has been placed on Bravo, Fox Sports, MTV, Discovery, TLC, and TV Networks, just to name a few. Cameron has performed live for over 70,000 NFL fans, toured across the country and internationally, garnered millions of YouTube views, been featured on Comcast's XFINITY, won Album of the Year, Best Live Performance, was an American Songwriter Nominee, was awarded a Silver Medal from the 2016 Global Music Awards.
Additional credentials available upon request.