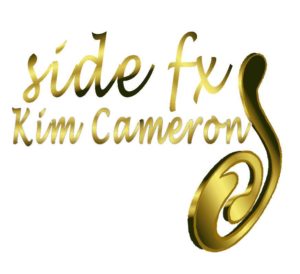 Two-time Billboard Top 20 Artist, Kim Cameron, Debuts New Song with UK's #1 Dance Duo
9.22.16 (Miami, FL) 'Naturally Yours', the 9th album from Kim Cameron & SideFX, is keeping fans around the world infused with dynamic beats. As of this week, old and new UK fans alike, will be able to enjoy Moon on the Water, remixed by UK's famous chart topping duo, Wideboys. This album has already earned Top 150 placement on the National DRT Radio Chart, five #1 slots on several DJ dance charts in the U.S., and Top 20 on Mediabase Pop charts.
With this release, music lovers will indulge in a mixture of pure creamy pop vocals with deep house beats, and a video backdrop set in Cameron's hometown of Miami Beach, Florida, during the summer's peak full moon season, which electrified the Wideboys. "As soon as we heard Kim's voice we were inspired to try and create something magical that conjured up the feeling of watching the reflection of the moon in the sea at midnight whilst dancing with hundreds of happy people!" said Eddie from the Wideboys.
The release hits the virtual streets in the UK first, in conjunction with Cameron's promotional tour to London during the week of October 3rd. Her tour includes 'Late Night with Monica Price,' 'Deeside Radio,' several on-air events at radio stations and other media outlets, to name a few, before attending a private event in the heart of London. Shortly after her visit to London, Cameron heads to Amsterdam Dance Event (ADE2016), to perform her collaborative Wideboys' singles with Croatia's DJ Nick Karsten.
Kim Cameron will be in London October 4th – 8th, 2016 and available for press and live performance opportunities.
Moon on the Water:  https://youtu.be/0ruEMH07oMA
About Kim Cameron & Side FX
Kim Cameron and Side FX is a high-energy, two-time Top 20 Billboard chart-topping dance band whose music has hit Billboard Dance Club, Hot AC, AC, College Music Journal, AAA, DJ Times, and FMQB music charts. Kim's music is played across the US, Canada, UK and Australia, and has been placed on Bravo, Fox Sports, MTV, Discovery, TLC, and TV Networks, just to name a few. Cameron has performed live for over 70,000 NFL fans, toured across the country and internationally, garnered millions of YouTube views, been featured on Comcast's XFINITY, won Album of the Year, Best Live Performance, was an American Songwriter Nominee, was awarded a Silver Medal from the 2016 Global Music Awards.
(Additional credentials available upon request.)
About 'Naturally Yours'
Playing with the theme of nature and love, Kim delivers a powerful set of harmonies and alto tones to her newest set of love songs. This album is the first of Kim's to include a broader international flavor with musicians, producers and remixers from across the globe, including Croatia's biggest stars; DJ Max, Dominican Republic's Pablito Drum, Europe's Freddie Bastone, New York City's Roc, DJ Halo and LA's Robert Eibach. Thanks to the fans, songs from the album have been topping the dance charts across Europe and the US, playing on nearly 100 stations from the United Kingdom to Serbia to Ireland. Five of the twenty five tracks on the album have hit #1 on the Starfleet Record Pool Dance Charts, amongst other accolades and a Global Music Award Silver Medal.
(Additional credentials available upon request.)
###