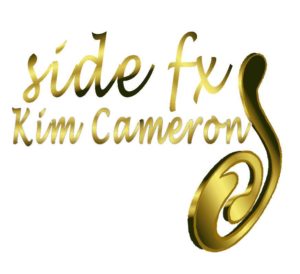 Two-time Billboard Top 20 Artist, Kim Cameron,
Announces Amsterdam Dance Event Performance
October 4, 2016 (Miami Beach, FL) Performing centerstage with Croatia's own DJ Nick Karsten, Kim Cameron is set to take The Netherlands's Amsterdam by storm, with her fusion of Dance, Electronica, Deep House and Pop music.
"I met Nick last year, and fell in love with his music style. He lays down some amazing sounds and beats," said Cameron of her co-performer. "There is something magical that happens during this conference when you are surrounded by that many creative music minds and an audience that comes alive with every note and beat dropped."
With her massive international flair and following, Cameron will have the audience dancing to new singles from her UK's Wideboys' collaboration release, at this October's Amsterdam Dance Event (ADE2016).
ADE2016's Festival features renowned extensive music, gear, art, film, talks & pop-up program, turning Amsterdam into the clubbing capital of the world, covering all things related to electronic music culture. This five day 'electronic music platform' features over 450 events, with nearly 400,000 expected visitors, at over 115 venues. Cameron will infuse the crowds with her music on Friday, October 21, 2016, 11:00pm, at the 3 Sister Club, along with appearing at other ADE events and press interviews that week.
Her recent collaboration with the Wideboys, Moon on the Water, is the 25th single from her new album 'Naturally Yours' which has already earned a Top 150 placement on the National Digital Radio Tracker (DRT) Chart, five #1 slots on several DJ dance charts in the U.S., and a Top 20 spot on Mediabase Pop charts. Moon on the Water, currently circulating the UK's Pop Chart indicator stations, is a mixture of pure creamy pop vocals and deep house beats, with a video backdrop set in Miami Beach, FL, USA, during the summer's peak full moon season.
About Kim Cameron & Side FX
Kim Cameron and Side FX is a high-energy, two-time Top 20 Billboard chart-topping dance band whose music has hit Billboard Dance Club, Hot AC, AC, College Music Journal, AAA, DJ Times, and FMQB music charts. Kim's music is played across the US, Canada, UK and Australia, and has been placed on Bravo, Fox Sports, MTV, Discovery, TLC, and TV Networks, just to name a few. Cameron has performed live for over 70,000 NFL fans, toured across the country and internationally, garnered millions of YouTube views, been featured on Comcast's XFINITY, won Album of the Year, Best Live Performance, was an American Songwriter Nominee, was awarded a Silver Medal from the 2016 Global Music Awards.
Additional credentials available upon request.
###