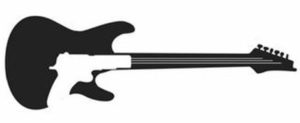 Media Contact:
Adriana Oliva
                             (786) 252-9920
theaoinsight@gmail.com 
FOR IMMEDIATE RELEASE
COVERAGE REQUEST                                                                                          
The Experience of a Lifetime:
Guitars of Guns' Students Record & Film Music Video
with the support of AT&T Believe Chicago
April 16, 2019 (Chicago, IL): Guitars Over Guns is pleased to announce its First Annual Regional Recording & Music Video Project, bringing nearly 80 students from across the region, to record and film one epic music video. With the support of AT&T Believe Chicago, students from from Evergreen Academy Middle School, Beethoven Elementary, Sawyer Elementary, CICS Lloyd Bond Elementary, and the Guitars Over Guns' Haven Studios at Mt. Pisgah Church, will converge to remake a mash-up of the hit songs Sunflower and Scars to Your Beautiful by Post Malone & Alessia Cara.
We're inviting media to attend the recording session, to experience and capture the process, professionalism, and joy that this special opportunity brings the students. To many, it's an avenue of exploring potential career paths, and awareness of opportunities within the music industry, that will hopefully inspire future decisions. To all of them, it's a memory that will last a lifetime.
When: April 15th & 16th, 2019 / 11am to 6pm
Where: Sound Vault & ICON at Fort Knox Studios, 4255 N Knox Ave, Chicago, IL
Interviewees: Students / Mentors / AT&T representative
Project Title: First Annual Regional Recording & Music Video Project
Partnership
Program: Guitars Over Guns x AT&T Believe Chicago
Grant Amount: $25,000
Where are the funds going?: AT&T's funds are being used to secure recording studio space, music video venue, video production crew to film the project, stipend for a Guitars Over Guns mentor to serve as a project lead, daily payment for mentors offering their services to students on the day(s) of the event, student transportation to and from the venue over Spring Break, lunch to students over two days, and a citywide premiere event open to students, families and community members.
To learn more about Believe Chicago: https://about.att.com/newsroom/2018/believe_chicago.html
About Guitars Over Guns:
Guitars Over Guns is a Miami-based 501(c)(3) non-profit that offers students from disadvantaged backgrounds a powerful combination of music education and strong mentoring relationships with professional musicians to help them overcome hardship, find their voice and reach their potential as tomorrow's leaders. Guitars Over Guns endeavors to create safe spaces for youth to express themselves through music, offering a supportive environment that empowers them to make positive choices at school, at home and in their communities. Established in 2008, the organization now operates in both Miami and Chicago, and has served more than 3,000 students over the past decade.
To learn more about Guitars Over Guns, visit www.guitarsoverguns.org or follow @guitarsoverguns on social media.
###