case study: connect miami
---
what: 10 Days of Connection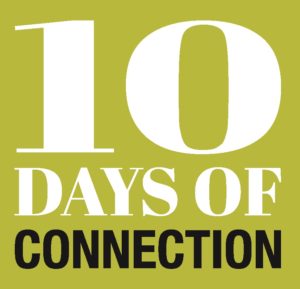 when: Spring 2017 & 2018
the plan: For this unique initiative encouraging connections among local businesses, civic groups, nonprofits, and individuals, we leveraged opportunities to cross-promote with more than 150 participating organizations. We also promoted relationships between the client organization (Radical Partners) and Miami thought leaders and influencers such as The New Tropic and The Miami Herald. Our team supported the project by providing a full suite of social media campaign services from strategy and content development to content implementation, engagement, and tracking, as well as graphic design and calendar placement.
Following a successful 2017 campaign, we were re-contracted to conduct social media for the 2018 edition of the initiative. This time, we aimed to streamline our messaging, reducing number of posts and graphics while increasing followers, reach, and engagement.
---
the numbers
2017 total posts: 476            2017 total graphics created: 65
2018 total posts: 317            2018 total graphics created: 39
---
the results
In 2017: 850+ new Facebook followers, 1,450+ hashtag mentions, 7,600+ website visits, 830+ resource downloads and 2,400+ calendar views. Most notably, the 85 events over the course of ten days were attended by approximately 15,000 people in total.
In 2018: 48% increase in followers across platforms, 89% increase in reach, 85% increase in link clicks, and 17% increase in engagement compared to the previous year.
Special thanks to Radical Partners for bringing us on board for such an important community initiative!
We invite you to check out both our social media campaigns and Connect Miami's official 2017 recap report. 
connect miami 2017 report